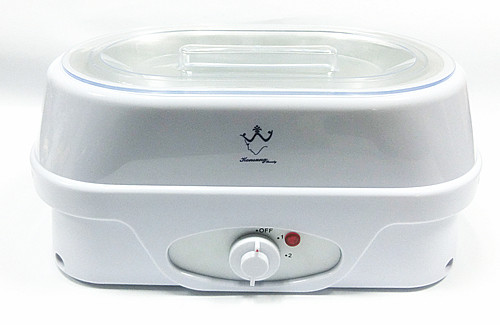 Product Description
Name
:Paraffin Wax Heater
Model
:WN608-4
Volume
:5000cc
Feature
1. One fixed aluminum pot
2. High/Low temperature controller
3. Auto keep warm
4. Thermostatically controlled
Contact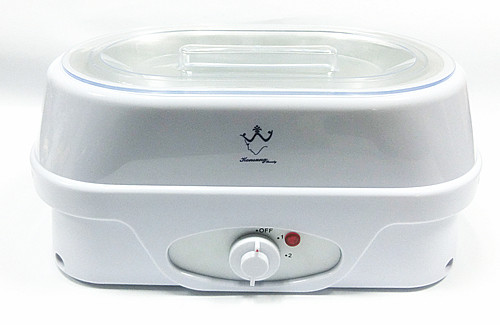 | | |
| --- | --- |
| Power | 250W |
| Capacity | 5000cc |
| Gift box size | 40.5x26x18.5cm |
| Carton size | 83x54x39cm |
| Pcs/Ctn | 8 |


Direction For Use:
1. Cleaning your face and hands.
2. Insert the paraffin wax into the machine. Connect the power and turn on the power.
3. Try the wax on wrist inner side before pasting it on body surface to make sure suitable the temperature of wax treatment.
4. After melting the wax, apply the wax on the skin to the direction that the hair grows. Use the brush to repeat embrocate on your skin, then put on a piece of disposable plastic glove. By the effect of warming, this machine can help your skin to absorb the rich vitamins & collagens effectively.
5. After cooling for a while, tear off the plastic glove and cotton glove. Paraffin can make the body warm and hot evenly, which increases the oxygen supply in the blood circulation, stimulates the vitality of the cells and improves the metabolism. Suggest every working cycle with 20 minutes.
6. After treatment, turn off the machine and cut the power off. Paraffin wax is reusable when it solids from liquid.